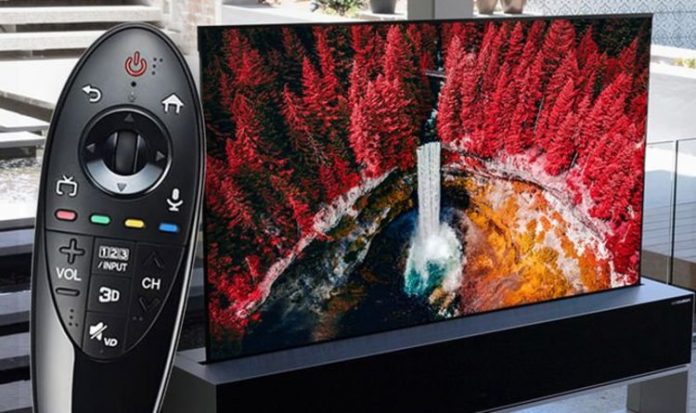 Another nice feature of the Signature OLED R is the three different modes you can set the screen to.
There's a Full View mode where the whole TV pops from out of its case or you can opt for the Line View which shows a small section of the screen for music playback or viewing your home dashboard.
If you don't want your living room cluttered with a display then the Zero View mode makes the TV disappear completely.
This new goggle box is also powered by LG's α9 Gen3 AI Processor which is able to analyse the on-screen content to deliver shows and movies at their most immersive. LG boasts that all adjustments are automatic, enhanced for the ultimate picture and sound.