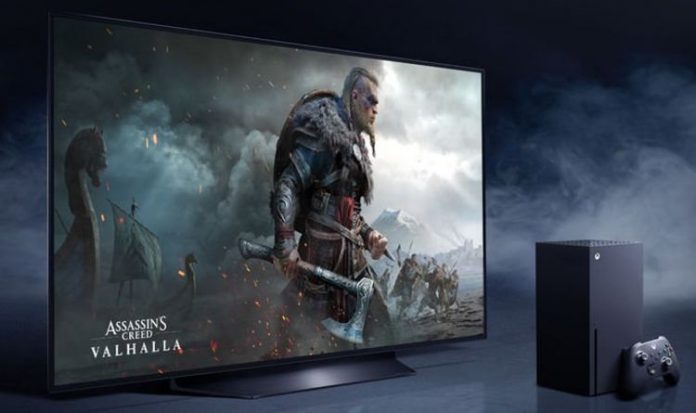 The South Korean telly company says it has joined forces with Microsoft to bring Xbox Series X owners the very best experience when playing the latest blockbuster titles.
"The combination of LG's most advanced TV and Xbox's most powerful console ever allow both casual and serious gamers alike to enjoy next-generation gaming today," said the firm.
So, is it really that important to upgrade your telly if you've just purchased a next-generation console? Well, that depends. If your TV is getting a little long in the tooth, it might be a good idea to invest in the latest technology. And that's something LG's 2020 range has in spades, offering all manner of goodies such as Dolby Vision and Dolby Atmos.
The Xbox Series X and Series S will be the first consoles ever to enable gaming this Dolby technology which brings a more immersive experience to the big screen. Another bonus of the latest TVs is that their processing power enables players to enjoy 4K gaming at up to 120 frames per second.
READ MORE: Xbox Series X REVIEW: Powerful next-gen console provides excellent value for money
That means you get a much more fluid look and the ability to take advantage of the latest advancement in real-time ray tracing graphics technology.
LG's 2020 OLED TVs are also the first to support the new HGiG profile and as founding members of the HDR Gaming Interest Group, LG and Microsoft are confident that the latest HDR titles will look exactly as their developers intended.
Finally, there's good news if you're going to spend endless hours bashing away on the controller as LG says its tellies feature OLED panels that are Eye Comfort Display certified by TÜV Rhineland, meeting every one of the high criteria set by the international testing firm.
The certification indicates that the TVs are flicker-free, emit the minimal of blue light and deliver a wide colour gamut, excellent HDR performance and consistent picture quality when viewed from a wide-angle.
"We take the needs of gamers very seriously when developing our OLED TVs so to be able to be an official partner to Xbox Series X is a partnership that is very meaningful to us," said S.P. Baik, head of the TV product planning division of LG's Home Entertainment Company. "We're confident that the heightened visual quality from combining LG OLED TV and Xbox Series X will blow gamers away."