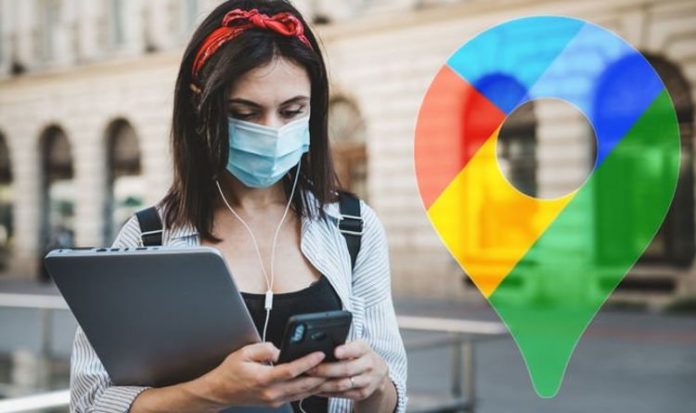 The Mountain View firm has just revealed a new quality of life improvement that should save users plenty of time, and help them set off on journeys quicker than ever before.
This month Google Maps users on iOS and Android will both see a brand new tap appear in the navigation app – the Go tab.
As explained in a blog post online, this new feature rounds up a user's most visited places in one handy tab.
You'll be able to pin your most driven to locations in the Go tab, so crucial information can easily be accessed without having to type in an address.
READ MORE: These popular Android apps let hackers copy your passwords and more
With just one tap you'll be able to see directional information, live traffic updates and estimated arrival times to your most travelled to destinations.
If you use public transport more, then you can also pin specific routes – so you can see accurate arrival and departure times and service alerts for your most commonly travelled journeys.
Alternatively, if you'd rather mix and match you can pin multiple routes (such as a driving and public transport route) to the same destination.
This can help you easily compare which is the quickest mode of transport on one handy, helpful screen.
Outlining the feature, Google said: "With the new Go Tab in Google Maps, you can more easily navigate to frequently-visited places with just one tap. Pin your favourite driving destinations like school or a grocery store to quickly see directions, live traffic trends, disruptions on your route, and an accurate ETA—all without typing the place's address."
Get all latest tech news and reviews in our newsletter – sign up here
In other Google Maps news, a new update has recently been pushed out with lets select Android users submit their own Street View images.
The feature is available to Android users with ARCore-compatible devices, and submissions are only being taken in certain regions to begin with: Toronto, New York, Austin, Nigeria, Indonesia, and Costa Rica.
More regions will end up supporting this feature, which is meant to help pool together pictures when Google doesn't have its own Street View imagery available.
The news marks the first time people have been able to submit their own Street View pictures, with these type of images previously captured with special and expensive equipment.
Stafford Marquardt, product manager of Google Maps Street View, said: "While our own Street View trekkers and cars have collected more than 170 billion images from 10 million miles around the planet, there are still many unmapped parts of the world.
"Where people contribute connected photos, they will appear in the Street View layer on Google Maps as dotted blue lines."