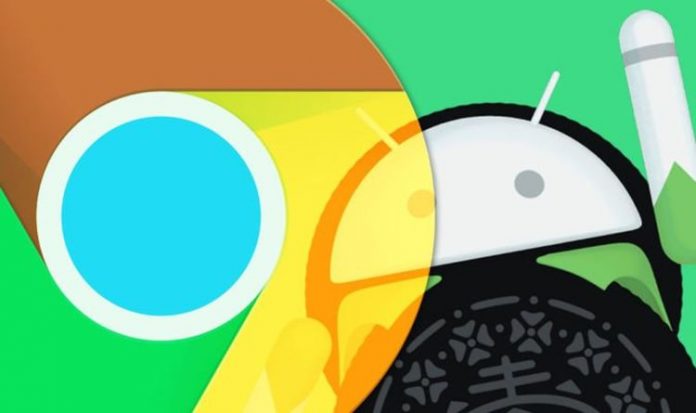 Google has revealed some interesting new details about the next upgrade to its hugely popular Chrome web browser – and it's one that Android smartphone owners won't want to miss. Earlier this year, the Mountain View-based firm beefed-up security on the desktop version of Chrome thanks to the rollout of the new Enhanced Safe Browsing feature. The Enhanced protection suite is designed to prevent Chrome users from stumbling across dodgy phishing websites and dangerous downloads.
And given the large number of Android malware threats that security experts regularly report on, this feature is arguably more important for Android than desktop devices. Thankfully, Android users won't have to wait too much longer for this added protection as it's getting rolled out in a future update.
As reported on in a post by Techdows, the Enhanced Safe Browsing functionality is an opt-in feature which protects Chrome users in real-time from threats.
It is updated every 30 minutes with new unsafe websites, but in that window it needs to update there is the potential for nefarious sites to slip through the net by switching their domains. To protect users even more Google news more data, and they'll be getting that when the new security toolkit launches on Android shortly.
READ MORE: A vital Chrome update has just been release by Google – check now
If you're currently using the Canary version of Chrome for Android (which is used for testing) then you'll be able to try out this new feature right now.
Here's how to enable Enhanced Safe Browsing in Chrome Canary for Android…
• Launch the Chrome Canary browser on your device
• Head to chrome://flags
• Enable the following flags – 'Safe Browsing Enhanced Protection on Android' and 'Safe Browsing Section on Android'
• Then, restart the Chrome Canary browser
• Head to the menu icon then choose 'Settings' and then 'Privacy and security'
• Next, tap on 'Safe Browsing' and then select 'Enhanced protection'
Hopefully it won't be too much longer till the Enhanced Safe Browsing feature reaches Chrome users in general in a wider update.
Earlier this year Google explained the benefits of this new security suite when it first arrived on the desktop version of Chrome.
In a blog post the Chrome Safe Browsing team said: "Over the past few years we've seen threats on the web becoming increasingly sophisticated. Phishing sites rotate domains very quickly to avoid being blocked, and malware campaigns are directly targeting at-risk users. We've realised that to combat these most effectively, security cannot be one-size-fits-all anymore: That's why today we are announcing Enhanced Safe Browsing protection in Chrome, a new option for users who require or want a more advanced level of security while browsing the web.
"Turning on Enhanced Safe Browsing will substantially increase protection from dangerous websites and downloads. By sharing real-time data with Google Safe Browsing, Chrome can proactively protect you against dangerous sites. If you're signed in, Chrome and other Google apps you use (Gmail, Drive, etc) will be able to provide improved protection based on a holistic view of threats you encounter on the web and attacks against your Google Account. In other words, we're bringing the intelligence of Google's cutting-edge security tools directly into your browser.
"Over the next year, we'll be adding even more protections to this mode, including tailored warnings for phishing sites and file downloads and cross-product alerts."