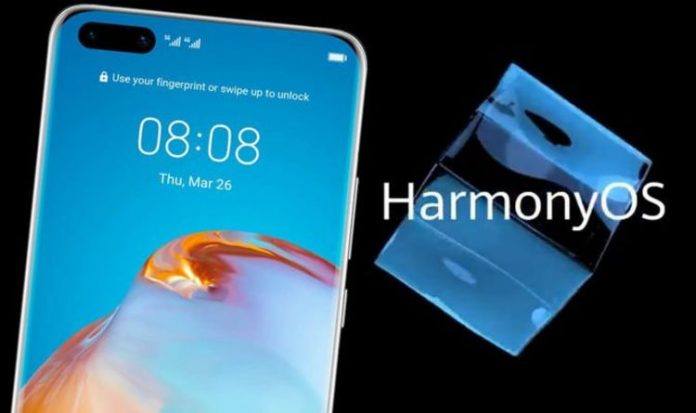 Huawei fans have just enjoyed their first glimpse of an Android-free future as the Shenzhen-based technology firm released their first beta of so-called HarmonyOS. On December 16, the P30 Pro creator released HarmonyOS 2.0 mobile beta for developers, ahead of the OS getting a full launch on smartphones in 2021. The new beta build of HarmonyOS has now become available first on P40, Mate 30, and MatePad Pro devices.
Here is a full list of devices the HarmonyOS 2.0 beta is now available on the following handsets – Huawei P40, Huawei P40 Pro, Huawei Mate 30, Huawei Mate 30 Pro, and Huawei MatePad Pro. As it stands, HarmonyOS 2.0 beta will remain closed to the Chinese market for the time being, according to a post by Huawei Central.
However, Huawei fans outside of China have already enjoyed their first look at HarmonyOS thanks to a developer who shared a hands-on video on Chinese social network Weibo. The video, which was later shared on YouTube, shows a new user interface that's pretty reminiscent of the Android-powered EMUI 11, which currently runs on the most recent Huawei smartphones.
That's not too say there aren't any changes compared to what Huawei users currently have in their pockets. The user experience does appear to be slightly smoother than the current operating system found on Huawei devices. Elsewhere, more details have emerged about HarmonyOS following the recent beta release.
READ MORE: Huawei P40 Pro's biggest problem has FINALLY been solved
According to Weibo tipster CourageDigitalKing, HarmonyOS 2.0 is still able to support Android apps, offering a two in one operating system.
It's unclear whether this support will still be available once HarmonyOS gets its full public release, or if this has only been enabled for developer needs in the beta. CourageDigitalKing also said HarmonyOS is able to produce a smoother experience than EMUI 11 and better performance thanks to a change in its kernel.
Also, it has emerged that HarmonyOS 2.0 apps are able to automatically adjust in size based on the device running it, and only requires one development time. HarmonyOS is built to run across a wide range of devices, from smartphones to wearables to smart TVs to even in-car entertainment systems.
So this feature could end up being a godsend to developers, hopefully streamlining the development process and speeding up development time.
Huawei has given themselves a target of getting HarmonyOS on 100million devices within its first year. Besides new Huawei flagships getting the OS, the smartphone giant has said owners of existing models will be able to upgrade next year as well.
HarmonyOS was first announced the summer of last year, a few months after the US placed the P40 Pro makers on the US Entity trade blacklist.
And earlier this year Ren Zhengfei, the CEO of Huawei, made some candid comments about HarmonyOS.
Ren admitted that it will be "very difficult" for HarmonyOS to surpass iOS and Android, and also said it was his firm's solution to being put on the Entity List.
Ren explained: "The operating systems of Android and Apple have enjoyed massive sales in the world as consumers have become accustomed to them. Huawei is a latecomer, so it would be very difficult to surpass the operating systems of Android and Apple."