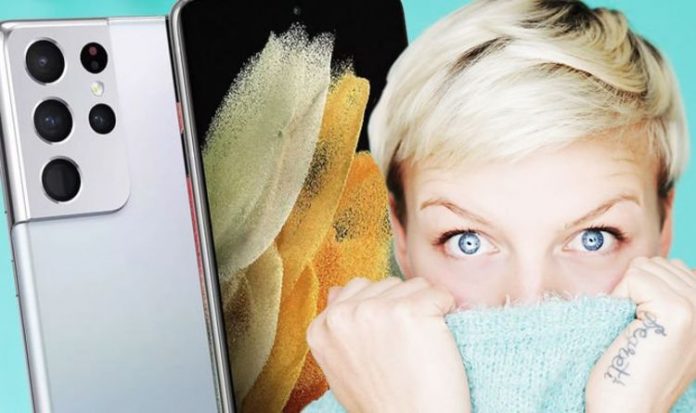 Samsung's new Galaxy S21 looks almost certain to be revealed next month and it seems that it will feature a very controversial change that was first seen on the iPhone 12. For those who haven't been following all of the latest smartphone news, Apple decided back in October that it would make sense to ditch the charger from its iPhone packaging. Yes, you read that correctly, when buying a new £800 iPhone you now have to buy a plug as well.
The reason behind this dramatic update is to help cut down of electric waste and also make the packing smaller which means less impact on the planet when shipping devices around the world. Apple's thinking is that most people already have drawers full of chargers so why add more when many don't need them.
When the US tech firm first announced its decision, Samsung was pretty quick to mock its arch-rival on social media with a post, via Facebook, stating, "Your #Galaxy does give you what you are looking for. From the most basic as a charger, to the best camera, battery, performance, memory and even 120Hz screen on a smartphone."
Now it seems Samsung may be backtracking with 9to5google reporting that the social media campaign has been deleted and that could hint that Galaxy owners could soon find a box without a plug tucked inside.
There's already been a swathe of reports which suggest the Korean technology company will ditch the charger from its new S21 which means knocking Apple isn't exactly the best idea.
READ MORE: Latest Samsung Galaxy update brings more adverts to your smartphone
The most recent rumour about the charger came via GSMArena who stated that ahead of its rumoured January 2021 release the trio of Galaxy S21 devices have been certified for sale in Brazil.
The Galaxy S21, Galaxy S21+ and Galaxy S21 Ultra got the all-clear by Anatel, the Brazilian regulatory agency.
And the certification for the S21 devices reveals that they will not be coming with a bundled-in charging brick or headphones. A USB cable is expected to be included though.
Luckily, there's not too long until we find out exactly what will and won't be included when consumers get their hands on the S21.
With a January launch looking likely – some experts are predicting the Unpacked will take place on the 14th – we could find out full specs in a matter of weeks.
Other rumours about the S21 include a new design which features a camera bump that blends into the case, faster processor and longer battery life.
We're also expecting the usual raft of phones to be revealed including a standard S21 along with an S21 Ultra which might get S Pen stylus support. It's unclear if Samsung will follow the S20 and launch a 4G model or if all variants will now be 5G enabled.
Express.co.uk will be keeping a close eye on Samsung over the coming days and will bring you official news on the S21 just as soon as we hear more.