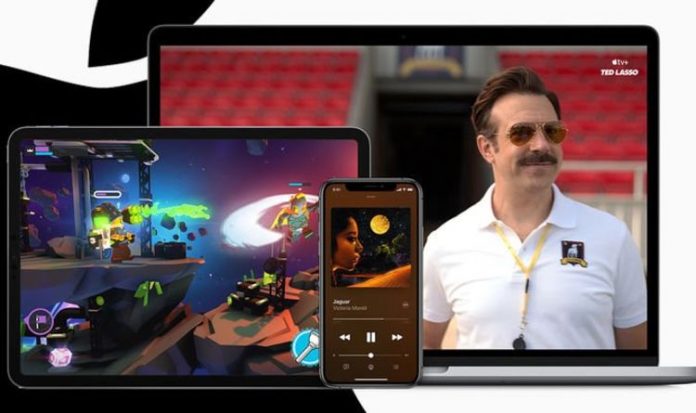 Apple first announced its new Apple One subscription service back in September with these new monthly plans aimed at offering a simplified way of accessing music, gaming, TV shows and storage for all of your files. Like Amazon Prime, Apple One offers multiple services for one monthly price and it's now available for all UK users.
There's three options to choose from depending on your needs, and your budget, with the cheapest starting from £14.95 per month.
This "individual" plan includes access to Apple Music, Apple TV+, Apple Arcade and 50GB of iCloud storage.
For those that have more people in their households, the next option is the "Family" plan which costs £19.95 but includes a more generous 200GB of iCloud storage and the option to share all of the services with up to five other family members.
Finally, there's the "Premier" plan which includes Apple Music, Apple TV+, Apple Arcade a whopping 2TB of iCloud storage and access to Apple News+ and the soon to be released Apple Fitness+.
READ MORE: iPhone 12 Pro review: there's just one small problem, and it's called 'iPhone 12'
APPLE MUSIC: Includes over 70 million songs, thousands of playlists, daily selections from the world's best music experts, the groundbreaking Apple Music radio, and innovative features like time-synced lyrics.
APPLE TV+: This streaming service is the home to Apple Originals. Apple TV+ has already earned over 100 awards recognitions, including 18 Emmy nominations, for its originals — more than any other streaming service in its first 10 months.
APPLE ARCADE: If you love gaming then Apple Arcade offers unlimited access to more than 100 games across iPhone, iPad, iPod touch, Mac, and Apple TV, all with no ads or in-app purchases.
APPLE NEWS+: This service provides premium access to leading newspapers and hundreds of magazines.
APPLE FITNESS+: Apple's new fitness service will launch in the coming weeks and is the first fitness experience built for Apple Watch. Apple Fitness+ intelligently incorporates metrics from Apple Watch for users to visualize right on their iPhone, iPad, or Apple TV, offering a first-of-its-kind personalised workout experience. Everyone from beginners to committed exercisers can access studio-style workouts delivered by inspiring world-class trainers and underscored by motivating music from renowned artists.
iCLOUD STORAGE: iCloud, which keeps customers' photos, videos, files, and more safely stored and available across their devices.