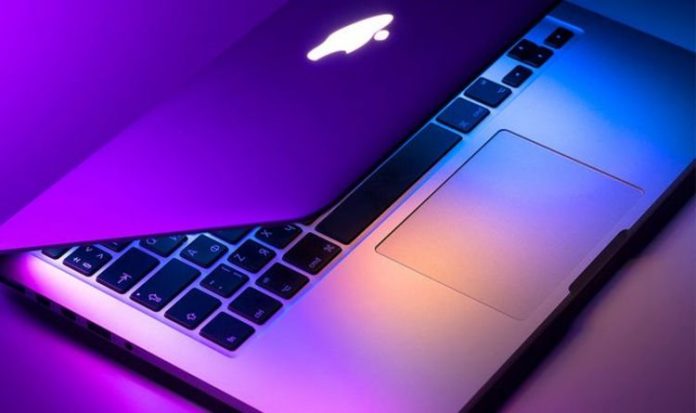 Apple shook-up its MacBook Air and MacBook Pro series in early November when it unveiled the models powered by its own custom-designed chipset, known as M1. Like its iPhone, iPad and Apple Watch before it, the M1 system-on-a-chip (SoC) is tailored to only work with Apple's operating system and reflects the Californian company's priorities, such as security or battery life.
This is a dramatic departure from previous Mac hardware, which relied on Intel processors – the standard across the industry. While this ensures compatibility with almost every application (something that's not the case with M1 devices), it means that Apple was beholden to Intel's development timescale as well as its own priorities. In recent years, Intel has struggled to keep up with developments from Apple's own chipset team, which produced the likes of the A14 Bionic system-on-a-chip inside the latest iPhone.
The proof that Intel was falling behind? Well, the M1-powered MacBook Air and MacBook Pro are both significantly faster than the previous Intel-fuelled models. And boast hours more battery life to boot. Of course, it's not perfect. The M1 is only compatible with up to 16GB of RAM right now, so isn't able to be used inside the likes of the iMac Pro or Mac Pro, which offer more memory in order to chew through intensive tasks demanded by video and photo editing professionals.
And there was another slight disappointment about the launch of the M1-powered MacBook Air and MacBook Pro – they look identical to the previous models. Yes, despite the vast improvements inside the notebooks… Apple didn't change a thing about the exterior.
Well, aside from a tweak to the keyboard on the MacBook Air.
For those who hoped to see a dramatic change to the outside as well as the inside, Apple could have an answer in the pipeline. According to a new report from reliable blog Digitimes, Apple is gearing up to launch a new MacBook Pro in the second financial quarter of 2021, which runs from April to June.
MORE LIKE THIS
Why new MacBook Pro could be good news for one of Apple's rivals
As well as being powered by a five-nanometre system-on-a-chip designed by Apple, either the M1 or its successor (which will presumably be called M2), the new MacBook Pro will be the first notebook from Apple to sport a Mini-LED display.‌ Mini-LED‌ offers a number of improvements over the LCD panels which are currently found in all MacBook and iMac models As well as a wide colour gamut performance, higher contrast levels and High Dynamic Range (HDR) support, these Mini-LED displays support local dimming which should dramatically improve watching movies, editing photos and video, and other visual tasks.
Not only that, but the report suggests that Apple will use the opportunity to shake-up the screen sizes available. To coincide with the move to Mini-LED, Apple will purportedly offer a 14.1-inch MacBook Pro instead of the current 13.3-inch option. Like the 16.1-inch option, which replaced the 15-5-inch notebook late last year, the new 14.1-inch screen size will be made possible thanks to Apple shrinking the borders around the display.
A number of other improvements introduced during the redesign of the 15.5-inch MacBook Pro to the current 16.1-inch design are also expected to come to the smaller 14.1-inch option, including the vastly improved quad-speaker system, studio-quality microphones.
As millions of people continue to work, study, and socialise from home, it's unclear whether Apple will boost the quality of its webcams. The company claims that its M1 chipset brings some improvements to the 720p image, including better lighting on faces to remove gloomy shots when making video calls on Microsoft Teams and FaceTime. Apple added a High Definition 1080p webcam to its iMac, so it will be interesting to see whether this technology makes the leap to the MacBook Pro range in future.
Other improvements from iOS and iPadOS devices, like FaceID facial recognition, are also tipped to come to future Macs – albeit not all in the MacBook Pro design refresh seemingly planned for the first half of the new year. As well as bringing Mini-LED to its MacBook Pro range, Apple is expected to use the improved display technology in a new generation of its iPad Pro line-up, which is available in 11-inch and 12.9-inch options.