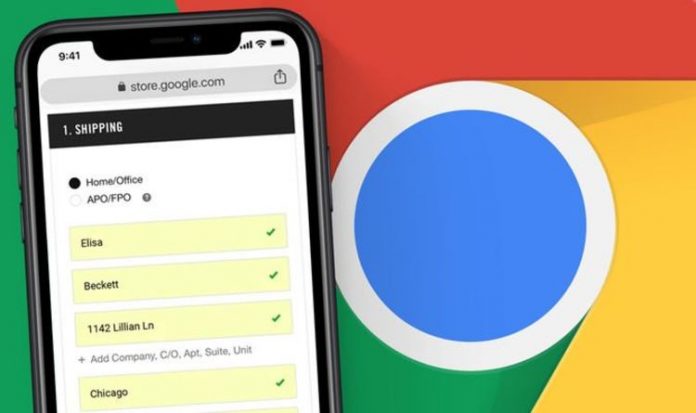 If you own an iPhone and use Apple's handy iCloud Keychain feature to manage your passwords – you're guaranteed to always set a different password for every online account. Not only that, but since every password is randomly generated, you'll never have to worry about friends or family members using their knowledge of you to break into any online accounts. But while Apple will automatically fill in the account details (after a quick scan of your fingertip or face to verify your identity) when visiting a website on an iPhone or iPad …things get a little more complicated when using non-Apple products.
For example, if you prefer using Google Chrome on your Mac, Windows, or Chromebook, then iCloud Keychain isn't all that helpful. What takes a matter of seconds on an iPhone quickly becomes a pretty arduous task on desktop – you'll need to dig around for an Apple device, login, then truffle-pig through the Settings menu to find the list of randomly-generated passwords, locate the login you need, then manually type it into your web browser. What a faff.
Of course, if you're using Safari on a Mac that's logged in with the same Apple account as your iPhone, then everything happens automatically. But with a staggering 64 percent of all desktop web traffic under its belt, it's clear that vast numbers of iPhone owners are still turning to the immensely-popular Google Chrome browser to go online.
Thankfully, Apple is well aware of this fact. As such, the Cupertino-based company has now released an official extension for the Windows and Mac versions of Google Chrome. This lets you access any passwords stored in your iCloud Keychain. This should make bouncing between Mac and Windows – for work, for example – much simpler.
MORE LIKE THIS
Why iOS 14 could be the last update for millions of iPhone owners
The new iCloud Keychain extension isn't just useful for logging into existing accounts, but it also means you can continue to create unique alphanumeric passwords using the tool in Google Chrome which will be synced across all your Apple devices. So, if you change a password or set-up a new account in Google Chrome, you'll be able to login with a quick tap the next time you pick up your iPhone.
Apple's iCloud Keychain is built into all of its devices for free. Google Chrome offers similar functionality, including suggesting secure randomly-generated passwords as well as auto-filling your username and password for stored logins. Third-party options like 1Password, LastPass and DashLane offer extensions and apps for a wide variety of operating systems and devices.
Easy to remember passwords, like 123456, are also the easiest for hackers to guess. It can a matter of seconds to break into an account secured with one of these simple passwords. And if you use the same email address-password combination for multiple online accounts (to make it easier to remover your login every time), then cyber criminals could quickly invade your social media accounts, online shopping favourites, or worse still, your online banking portal.
Whether its iCloud Keychain, 1Password, DashLane, or Google Chrome itself, it's important to always use a unique random jumble of letters, numbers, and (if the website allows it) symbols as your password. If you're not keen on the idea of letting software generate a password for you, try taking the first letter of each word in your favourite song lyric, phrase or poem – and use those letters, which appear like a random jumble, as your password.