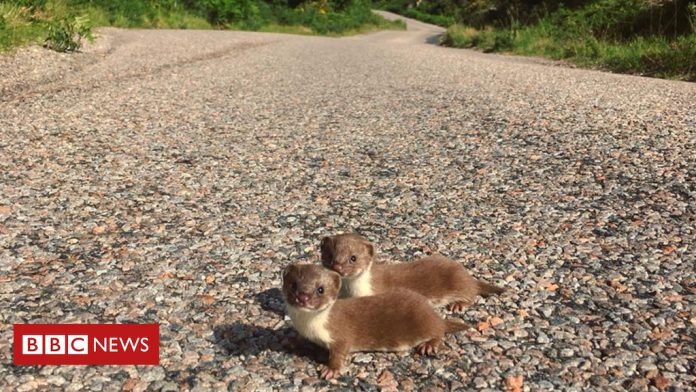 [ad_1]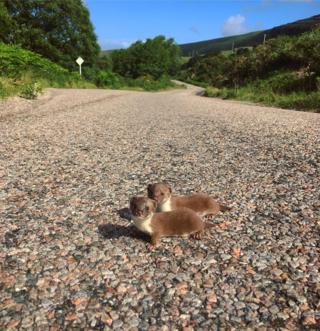 Two baby weasels appeared to pause for a photograph while scampering across a scenic road in the Highlands.
Carrie Urquhart, a driver with Ullapool-based Lochbroom Woodfuels Ltd, took the image on Tuesday morning near Achiltibuie.
Four of the young animals ran across the road, but two of them paused long enough for the photograph to be taken.
Weasels are the UK's smallest and probably most numerous carnivores, according The Mammal Society information.
They usually have only one litter of between four and six young per breeding season.
Their prey includes mice and voles.
Image copyright of Carrie Urquhart.
[ad_2]