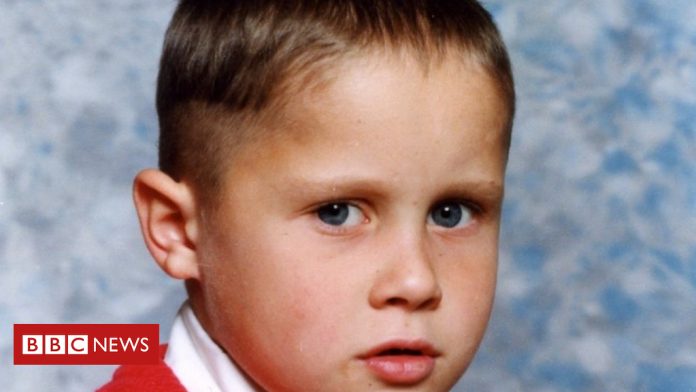 [ad_1]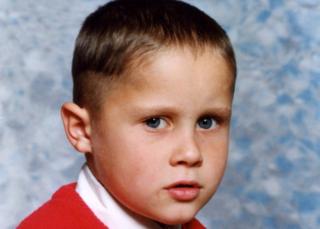 A man arrested on suspicion of murdering a six-year-old boy almost 24 years ago will not face charges, prosecutors have said.
Rikki Neave's naked body was found strangled in woodland near his Peterborough home in 1994.
James Watson, then 36, was arrested in April 2016 and later released.
The Crown Prosecution Service said there was "insufficient evidence to charge a man in relation to the death", though it refused to name him.
Schoolboy Rikki was last seen leaving his Welland estate home on the morning of 28 November 1994.
His body was found the next day in a wooded area about a five minute walk away.
'No active lines'
The investigation into Rikki's death was reopened in 2015 following a "detailed review" of the cold case probe.
Mr Watson was arrested in April 2016, and left the UK for Portugal while on bail in July of the same year.
He was re-arrested a month later and brought back to the UK.
The BBC understands Mr Watson was the only person arrested as part of the renewed investigation into the case.
Although he was released from bail in October 2017, Cambridgeshire Police said he remained part of the investigation and the force was awaiting a CPS decision on the case.
On Thursday the CPS said it had "reviewed a file of evidence" and added: "We have decided that the evidence is insufficient for a realistic prospect of conviction and therefore for charge."
Assistant Chief Constable Paul Fullwood, from the Bedfordshire, Cambridgeshire and Hertfordshire Major Crime Unit, said: "Although at this stage we have no further active lines of enquiry we remain committed to finding [Rikki's] killer."
Rikki's mother, Ruth was cleared of his murder at a trial in 1996, though she received a seven-year sentence after pleading guilty to child neglect.
In a statement, Ms Neave's partner Gary Rogers said: "Both Roo and I are very greatful for all the hard work the police have put in and they have left no stone unturned. We know they have worked very hard and we thank them all."
[ad_2]