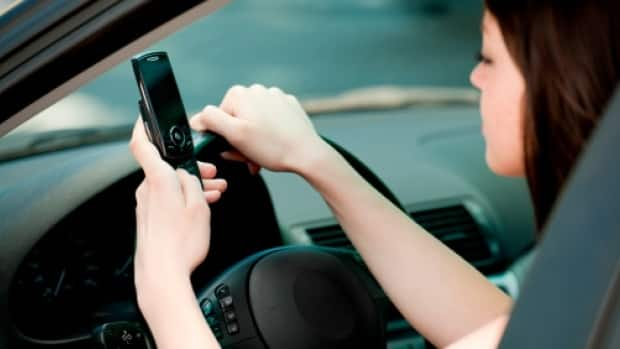 [ad_1]

Distracted driving has become not only a police issue but a huge health issue.
That's according to Raymond Beaudry, a public health nurse with Public Health Sudbury and Districts.
Beaudry is working with the Sudbury Road Safety Committee to educate drivers and try to change their behaviour.
He says distracted drivers are  the number one reason for death and injury on the roads.
He says last year, Greater Sudbury Police issued 145 tickets in total, while in the first six months of this year, they've already exceeded that with 180.
Beaudry says he thinks it's on the rise because more people have grown up with their phones.
"Honestly, I don't blame anyone for texting and driving, especially the youth," he says. "People from 16-24, statistics are showing they're more common to go toward their phone and it's because it's become a pertinent part of their lives."
Texts lead to wrecks
The Chair of the Sudbury Road Safety Committee, Joe Rocca, says one person is injured every 30 minutes due to distracted driving. Rocca is also the Traffic and Asset Management Supervisor for the City of Sudbury.
As part of the committee's campaign to reduce distracted driving, it will increase messages warning of the dangers of distracted driving, and share them on social media to target younger people.
Carmel McDonald is the Ontario Provincial Police Media Relations/Community Safety Officer and a committee member.
"Simply holding a phone or other device while driving is against the law and holds a fine of up to $1000 and up to three demerit points," she says.
Follow the Sudbury Road Safety Committee on Facebook and Twitter, @SafeRoadsCGS, to learn more about safe driving.
[ad_2]