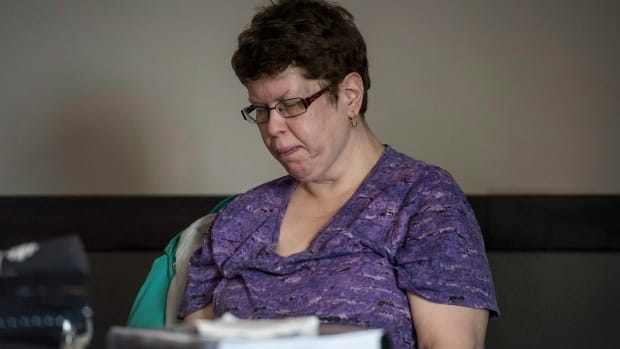 [ad_1]

A Nova Scotia official told a human rights hearing today she wanted to house a woman with intellectual disabilities outside of a psychiatric ward but she couldn't find a safe location.
Denise MacDonald-Billard, a former manager at the Department of Community Services, said she looked at ways to help Beth MacLean move in the early 2000s, but hospital officials often kept her behind locked doors.
MacDonald-Billard said there weren't community facilities with "half-locked" doors or special "therapeutic quiet" rooms for residents.
She said she tried to tell hospital officials to find other methods to deal with MacLean's behavioural issues so she'd be prepared to live in the community.
The inquiry is considering whether the Department of Community Services violated the Human Rights Act by housing MacLean and Joseph Delaney in a hospital-like, institutional setting at the Emerald Hall psychiatric ward in Halifax for over a decade.
Psychiatrists had medically discharged them and recommended small-options supported housing in the community.
Small-options homes are small housing units, usually with three or four residents, where day-to-day support is provided to people with intellectual disabilities to allow them to live in their community.
MacDonald-Billard, who is now a senior official in the Health Department, was the government's first witness, after the complainants in the case called witnesses in the first 18 days of the hearings.
[ad_2]