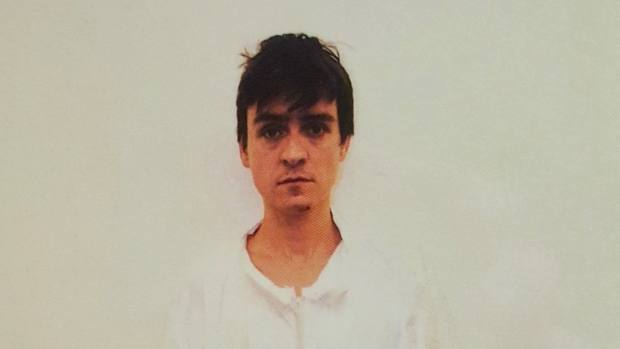 [ad_1]

Alexandre Bissonnette should not be sentenced to spend his life in prison without ever being eligible for parole, his lawyers pleaded in Quebec Superior Court on Monday, because he does not fit the profile of a serial killer.
The 28-year-old was consumed by suicidal and homicidal thoughts, brought on by long-term psychiatric problems, his legal team argued, but he did not display the same level of violence and premeditation seen in other Canadian cases they submitted to the court.
Bissonnette fired 48 bullets inside a Quebec City mosque on Jan. 29, 2017, killing six men and injuring five others. 
After pleading guilty to the charges against him in March, Bissonnette automatically received a life sentence for six counts of first-degree murder. 
His lawyers said, however, that he is not the kind of criminal the federal government was targeting when it adopted a controversial law in 2011, opening the door to multiple murder sentences being served back-to-back.
Bissonnette's defence lawyer Charles-Olivier Gosselin said he will challenge the constitutionality of consecutive life sentences for his client. (Julia Page/CBC)
Charles-Olivier Gosselin read out portions of the parliamentary debates that led to the amendment of the Criminal Code.
He said the article pertaining to multiple murders was devised to value the lives of every victim of a mass murderer or a serial killer. He cited the example of Robert Pickton, found guilty in December 2007 of murdering six women who had disappeared from Vancouver.
Plea for clemency
Gosselin said several mitigating factors had to be taken into consideration when it came to Bissonnette, including that he surrendered shortly after the shooting, co-operated with authorities and showed signs of remorse.
Bissonnette, who is facing the harshest sentence ever rendered in Canada, also stands apart from convicted murderers like Justin Bourque, his lawyer Jean-Claude Gingras said.
Bourque, found guilty of killing three RCMP officers in Moncton, N.B., in 2014, was sentenced to 75 years.
But Gingras said he was only arrested because he was cornered and exhausted, 28 hours into a massive manhunt. In contrast, Bissonnette waited in his car to be arrested, while he chatted with a 911 dispatcher.
Gosselin also argued that Bissonnette was wrongly depicted as being manipulative and in control on the day he entered the Quebec City mosque and killed six men.
He said that several court documents presented during the sentencing hearings in April painted an inaccurate portrait of the 28-year-old.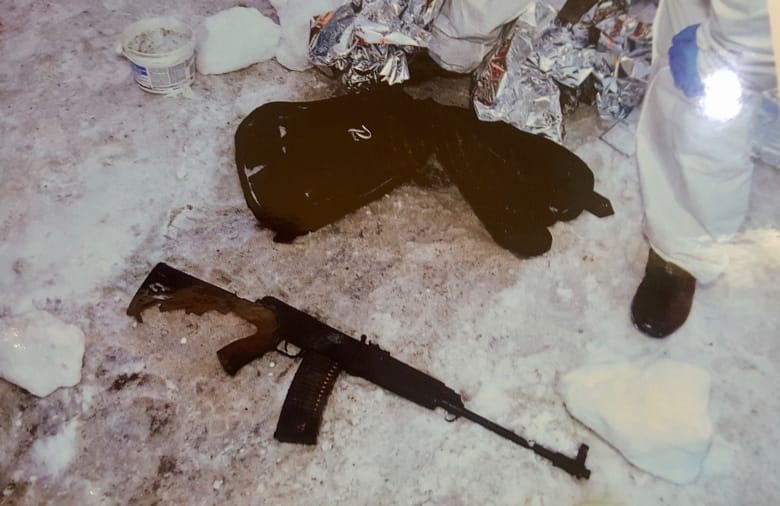 The semi-automatic rifle Bissonnette was carrying the night of the shooting jammed, the Crown says, preventing him from firing up to 30 bullets without reloading. (Court exhibit)
During the hearings in April, the Crown, which wants Bissonnette to serve his life sentences consecutively, presented a ballistics report that found a semi-automatic rifle Bissonnette left outside the mosque that night jammed, preventing him from firing up to 30 rounds before having to reload. 
But Gosselin argued that Bissonnette abandoned the gun because he had forgotten to take off the safety catch.
The defence said this shows, despite accounts from several witnesses who testified that Bissonnette carried out the attack in a calm and composed manner, that Bissonnette was not in control of his actions that night.
"To say he was calm and methodical is merely based on perceptions, not on proof," Gosselin said.
Potential for rehabilitation 
Gosselin also challenged the psychological assessment of his client that was reflected in the Crown's evidence.
The Crown's psychiatric experts testified Bissonnette pretended to be disoriented and confused in the hours following the shooting, only to reveal months later that "he remembered everything" and that he should have killed more people.
Gosselin said his client was quoted out of context, in the midst of a therapy session, a place where he could express himself and "expel all the bad thoughts he had inside him."
Bissonnette wanted to give the impression he was delusional first and foremost to not lose his parents' affection.
"He had a strategy to save face, but it wasn't necessarily to build a court defence," Gosselin said.
Louiza Mohamed Said became a widow on Jan. 29, 2017. Her husband, Abdelkrim Hassane, was killed in the Quebec City mosque shooting. She asked the judge to give his murderer an 'exemplary' punishment. (Julia Page/CBC)
Given the psychiatric evaluations provided by the defence's experts, Bissonnette could very well be rehabilitated, Gosselin argued, if he were provided with the right treatment over the coming years.
He also invoked what he called "a fundamental aspect of Canadian law," in which "the notion of punishment excludes the idea of revenge."
​Constitutional debate
​The Crown, which will present its closing arguments on Tuesday, is asking for the maximum sentence, 150 years without parole eligibility.
A constitutional debate could take place if Quebec Superior Court Justice François Huot decides there is a possibility he could serve Bissonnette with 150 years, once he has heard the closing arguments from both parties.
"I won't enter into a constitutional debate for the fun of it, I will if I have to," Huot told the court on Monday.
If the debate does go ahead, Bissonnette's defence team will try to challenge the constitutionality of that law. They are expected to argue a 150-year sentence would violate his charter rights and represent "cruel and unusual" punishment.
This week's court sessions will be the Crown's last chance to convince Justice Huot that Bissonnette's crime merits the "exemplary sentence" it is seeking.
[ad_2]