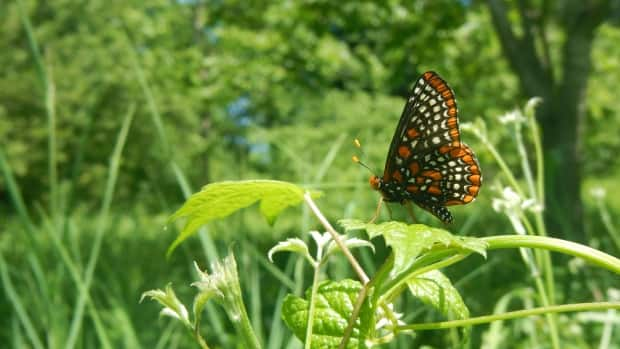 [ad_1]

Behind Lincoln Elementary Community School is a nature destination fit for hikers, runners and even birders. But it's also being used by little learners.
The Lincoln Wetland Nature Reserve has been serving as an outdoor classroom for the students at the elementary school. While exploring the trail, students get to learn about things like new plant growths, animal tracks and even invasive plants.
Classrooms get to do this every month.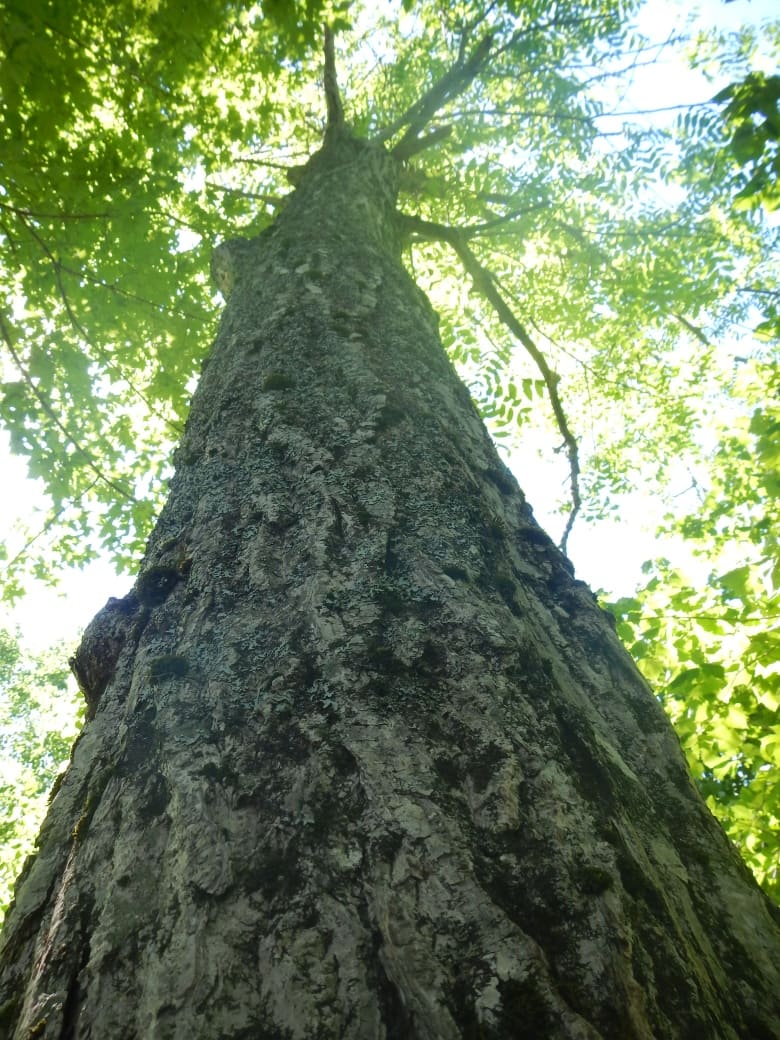 One of the endangered Butternut Trees at the Lincoln Wetland Nature Reserve. (Submitted by Nature Conservancy of Canada)
Nadine Ives is the co-ordinator for the No Child Left Inside Project. Ives is responsible for taking classrooms and their teachers out on the nature reserve. She also helps organize activities surrounding the theme of nature.
Ruth Claybourn, community schools co-ordinator at Lincoln Elementary, said Ives brings the nature trail to life. "She's a huge resource for our school."
And it doesn't stop there. Teachers at the school are also taking the matter into their own hands by taking their classrooms to the area throughout the seasons.
Outdoors learning also has its perks — especially from the students' perspective. They're seeing a greater appreciation for nature and doing activities in nature, Claybourn said.
"They almost see it as an extracurricular activity, but it's not. It's part of our curriculum," said Claybourn.
The school uses the resource as much as they can to get the students engaged. It's also part of the school's program to promote healthy choices and physical activity.
User-friendly
The trail has become an educational tool for teachers at Lincoln Elementary.
Along the trail you'll notice signs to encourage children and adults to use their five senses when they're exploring.
"There might be a sign on a tree that has very interesting bark. So, we'll do all the senses, like, 'what do you feel?' and we'll let them feel that," Claybourn said.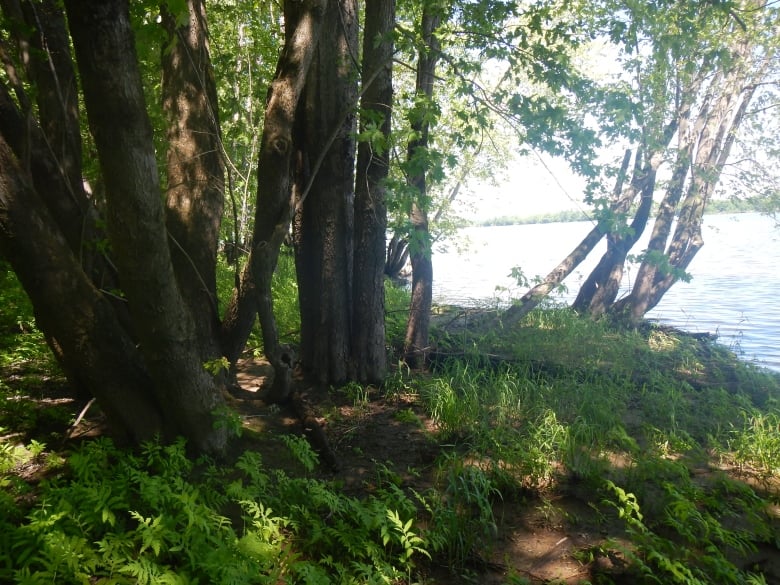 The Lincoln Marsh. (Submitted by Nature Conservancy of Canada)
The 21-hectare nature reserve will take you through three distinct green spaces. You'll start by walking through an immature forest until you reach the wetland, which is home to waterfowl and various bird species.
Continuing along the trail, you're brought to a riparian forest and down to the St. John River. This is where endangered butternut trees can be found, along with blends of red and silver maples.
Keeping it clean
Courtney Thompson, the Atlantic region volunteer program co-ordinator for the Nature Conservancy of Canada, said not a lot of people know about the trail, and she encouraged people to check it out.
"One of the reasons we chose this one as a nature destination is because it's so close to Fredericton and a lot is packed in this little trail," she said.
Thompson is making sure the trail is getting all the care it deserves, especially after this year's flood.
For the first time since 2015, volunteers have had to plan a major cleanup at the site to pick up the leftover debris and garbage.
With tragedy comes opportunity, however. 
"We took them down during the flood, as far as they could go, then we'd take them a week later to show them how the water had gone down and that just facilitates a bunch of educational discussions," said Claybourn.
[ad_2]