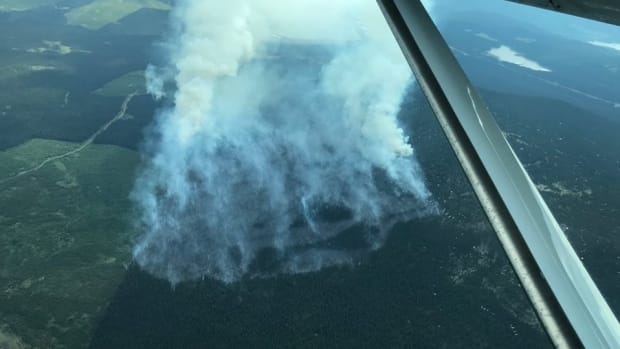 [ad_1]

Hundreds of lightning strikes have sparked up to five dozen fires across B.C., where forests have dried up after days of unusually hot weather.
Between 50 and 60 new fires flared up across the province Wednesday, according to the B.C. Wildfire Service. 
Fire information officer Kevin Skrepnek said most of those fires aren't of "significant concern." No buildings or communities are currently threatened, and there are no evacuation orders or alerts in place.
"We're seeing a few getting larger, but for the most part these are relatively small," he said.
The biggest fire is 90 hectares in size and burning "aggressively" about 15 kilometres west of Burns Lake. Smoke is visible from Highway 16.
Skrepnek said fire crews were bracing for an uptick in fires as they watched the weather. Temperatures in many parts of B.C. have been at least 12 C warmer than usual this week, with heat records falling across the province.
"We've had about a week of some extraordinarily hot and dry conditions right across the province — unusually hot and dry for this time of year," Skrepnek said.
The weather 'X-factor'
What is of significant concern, the officer said, is the weather.
Rain is expected in a few areas of the province over the next few days, although heat is in the forecast again on Monday. 
"The real X-factor right now is rain," Skrepnek said.
"Between now and Canada Day, if things stay this hot and dry, that's definitely going to set things up for things to be steady in terms of fire activity."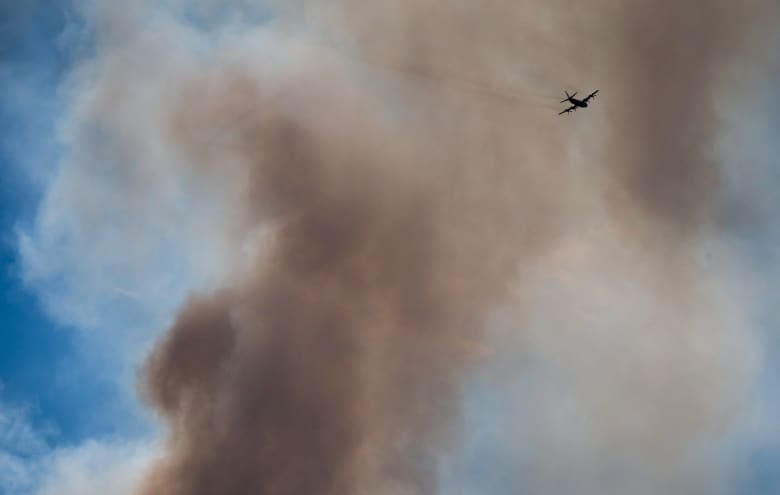 The B.C. Wildfire Service was prepared for increased fire activity as a heatwave rolled across the province this week. (Canadian Press)
Wildfire activity still calmer than 2017 
On July 7, 2017, more than 142 wildfires broke out in a single day. Skrepnek said Wednesday's fire activity — though numbers are high — isn't approaching that level. 
"The fires we're seeing on the ground are nothing like what we were seeing last July in terms of how quickly they're growing or anything like that," he said.
Skrepnek said that's likely thanks to a cool start to the month of June.
"A difference from last year is that we had a fairly wet April, a fairly wet May and then June was just ridiculously dry," he said.
"What is different this year is that we did have a fairly cool and wet start to the month and that's definitely going to be our saving grace for the next little while."
The officer said it's crucial people remember to be fire safe, especially when there are so many unpreventable fires starting.
"When we're having days like this with 50 to 60 new, naturally-occurring fires starting in the province, the last thing we also want to be contending with is a preventable, human-caused fire."
With files from Rhianna Schmunk
Read more from CBC British Columbia
[ad_2]