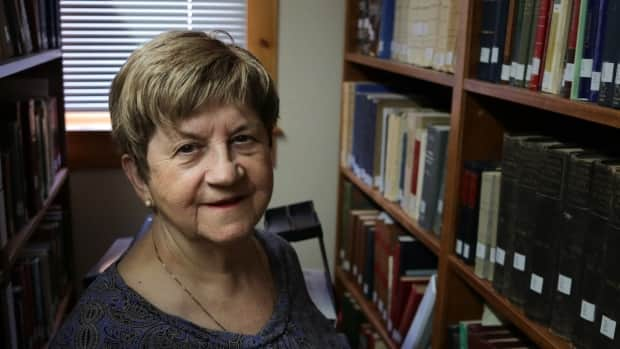 [ad_1]

Edward (Ned) d'Entremont was in a restaurant in Lower West Pubnico, N.S., last year when, at his wife's urging, he walked over to a table where about eight fishermen were seated.
"My name is Edward d'Entremont," he said to the fishermen. "Are there any d'Entremonts here?"
All eight hands went up.
The Philadelphia resident was taken aback by the reaction. Outside of family functions and this trip to Nova Scotia, the 75-year-old had only ever encountered one other d'Entremont in his life.
Throughout his life, d'Entremont' found himself explaining the origins of his family name, that his dad was from an area in Nova Scotia where d'Entremont was like being a Smith.
But d'Entremont didn't grow up knowing much about Nova Scotia. The d'Entremonts left Pubnico when his father was nine in search of a better job opportunities in the U.S.
In search of roots
Last year, d'Entremont took a trip to Nova Scotia with his wife, to find out more about his Nova Scotian roots.
While flipping through tourism guides, d'Entremont came across information about the Musée des Acadiens des Pubnicos in West Pubnico and its genealogy services.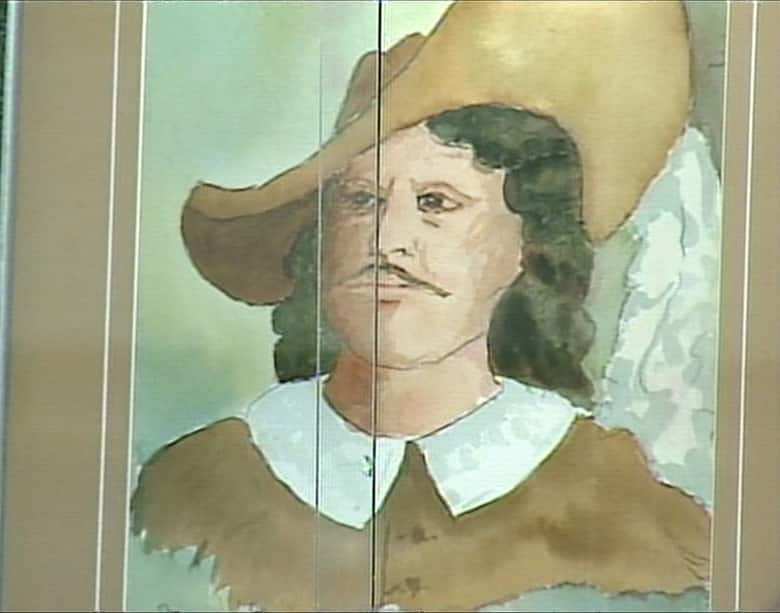 Many people in Pubnico, N.S., can trace their roots to Philippe Mius d'Entremont, who came to the area from Normandy, France, in 1653. (CBC)
"If you're trying to find out where you come from and you think you're from that area, that's the place to go," said d'Entremont.
The museum has an extensive Acadian genealogy database, as well as historical Acadian documents, maps and photographs. Some of the documents go as far back as the 1640s.
Genealogy database celebrates milestone
Volunteer staffers Pauline d'Entremont, Christina Crowell and Coral d'Entremont work on the museum's genealogy database, the brainchild of Pauline who started it on her home computer in the late 1990s.
By 2004, the database had 15,000 names and recently hit 100,000 linked names.
In a linked database, there must be a family member already registered. That allows new people who want to be added to be connected.
The database has helped fill in the blanks for many people wanting to learn more about their Acadian roots. It attracts visitors from across the Maritimes, Quebec, Louisiana and even further abroad.
One recent visitor was an adopted woman from Denmark who came to Pubnico after learning her DNA had similarities with people from the Pubnico area.
The Musée des Acadiens des Pubnicos has an extensive Acadian genealogy database, as well as historical Acadian documents, maps and photographs. (Submitted by Bernice d'Entremont)
"When you see tears in their eyes, saying 'Oh, my God, I didn't know where I was from … and finally I have a link to know who I am,' that's quite rewarding," said Pauline d'Entremont.
Once Ned d'Entremont provided the museum staffers with some information, he quickly learned he was a descendent of Philippe Mius d'Entremont, a 17th-century settler from Normandy, France, to whom most Pubnico natives can trace their roots.
He said he loved his stay in Nova Scotia and was thrilled to find out about his d'Entremont ancestry.
Christina Crowell is one of the volunteer researchers who works on the genealogy database. (Steve Berry/CBC)
"I knew nothing about it, but now I do. It's kind of cool," he said.
Pauline d'Entremont estimates that about 70 per cent of people in the database are d'Entremonts.
Sometimes people come to the museum with bits and pieces of information, but piecing together the puzzle is all part of the fun for the team of volunteer researchers.
The Musée des Acadiens des Pubnicos features Acadian artifacts. (Steve Berry/CBC)
"I like it when they come here and they say, "Well, you know, I would like to know who my grandparents are or my great-grandparents, or I don't even know what their names were.' You know, sometimes they say, 'Well, they were Grampy and Granny," said Pauline d'Entremont.
The database was built by using sources such as church records, vital statistics records and documents gathered by Father Clarence d'Entremont, who died in 1998. Crowell said he placed information on recipe cards, which the volunteers have since entered into the database.
"When you came here to look for something, you had to go through a lot of the card files and the paperwork that was here. [It] was hard to find," she said.
Pauline d'Entremont is shown working on the genealogy database in 2004. (CBC)
Now that the information is available in the database, the program's search function replaces the leg work that was previously required.
Even with more than 100,500 linked names recorded, there is still lots of work for the researchers to fill in gaps.
Key genealogy question remains unanswered
Because expelled Acadians ended up in far-flung locales, there remains the possibility for many more entries into the database.
Another key question: who was Philippe Mius d'Entremont's father? The search for answers took Pauline d'Entremont to La Rochelle, France last year, but she wasn't successful.
The museum has a large collection of books and historical records including documents dating back to the 1640s. (Steve Berry/CBC)
She said it's important the database continue to be developed and expanded into the future.
"This is where it belongs," she said. "Once I'm gone, you know, what will happen to the database? It needs to be taken care of … it's only as good as whatever people do with it."
Corel d'Entremont and Pauline d'Entremont conduct research as part of their efforts to build the genealogy database. (Steve Berry/CBC)
[ad_2]