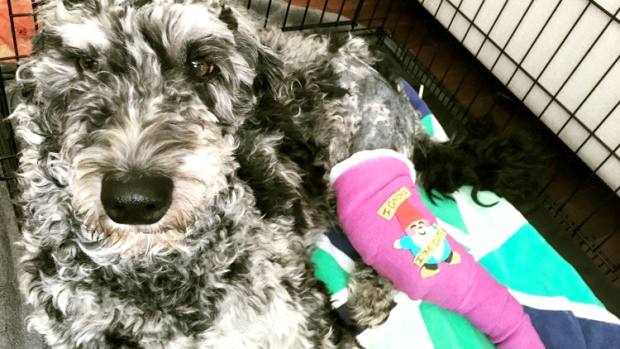 [ad_1]

A Calgary couple is warning other pet owners after their dog suffered a serious cut from what they say was an illegal snare trap in Fish Creek Park.
Rochelle Longval says her husband was walking the couple's 15-month-old Aussiedoodle, Geo, last week in Bebo Grove, a popular picnic area in the provincial park in Calgary's southwest corner.
"Geo was just kind of sniffing around in the bushes, so he was about five to 10 feet from the main path, and then my husband heard a loud snap sound and then my dog screeched," she said.
The dog's leg was badly cut from what looked like a snare trap, says Longval.
"The snare did, like, a 360 degree cut, kind of on his upper thigh, and it pulled down his skin just below the knee," she said. "All we could see was the muscle on the dog's leg."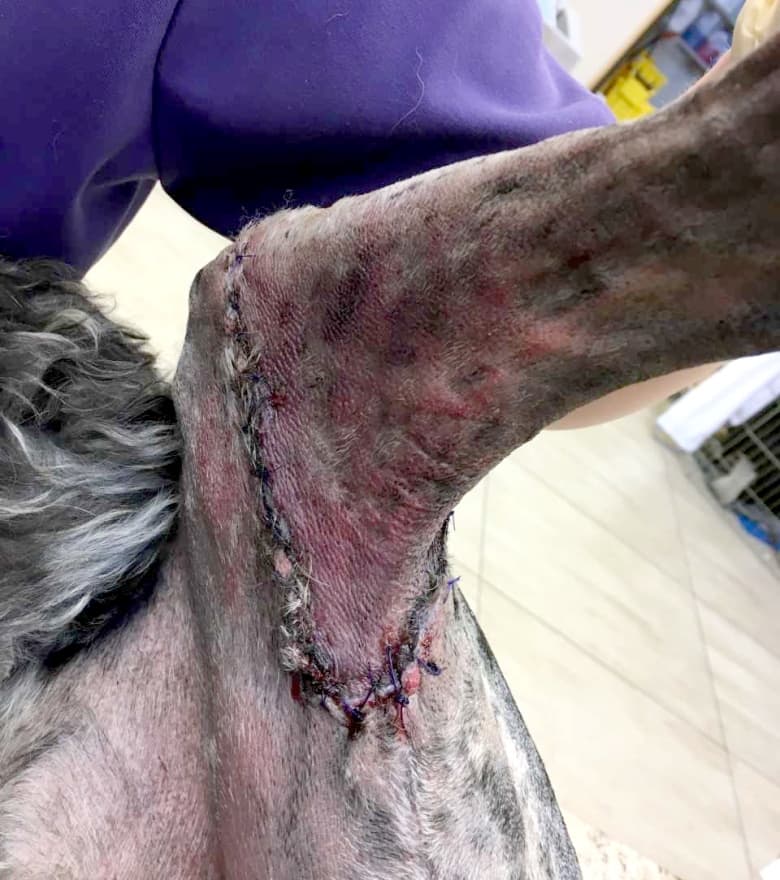 A veterinarian was able to re-attach Geo's skin. (Submitted by Rochelle Longval)
Strangers helped rush Geo to Fish Creek Animal Hospital, where a veterinarian was able to re-attach the dog's skin.
Longval says she hopes the experience serves as a caution to other park users.
"This isn't an issue of on-leash, off-leash. This is more of an issue of anyone can walk anywhere in that park and being five to 10 feet from the path, that's something that it could affect humans," she said. "It could affect kids, it could affect anything or anyone."
Alberta Fish and Wildlife officials say they haven't been able to locate any evidence of a snare in the area. But conservation officers are conducting further searches to ensure no there are unauthorized traps.
---
Read more articles by CBC Calgary and like us on Facebook for updates. 
[ad_2]