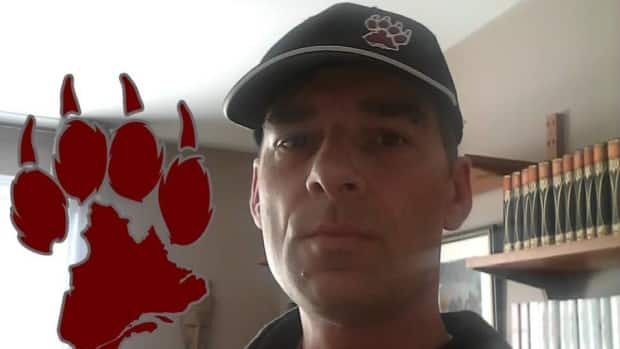 [ad_1]

The Conservative Party of Canada has cut ties with the president of its Rivière-du-Nord riding association for his participation in La Meute, a far-right group known for its anti-immigration and anti-Muslim views.
Party spokesperson Catherine Major told Radio-Canada that the Conservatives discovered "unacceptable comments" on Hugues Bonneau's Facebook page and that he "offered his resignation as soon as he was contacted."
"We condemn all racist and xenophobic statements and these words in no way represent the position of our party," Major said.
Bonneau became the president of the Conservative Association of Rivière-du-Nord on May 4, according to the association's Facebook page.
At the same time, he was active in at least two of La Meute's regional groups. 
We condemn all racist and xenophobic statements and these words in no way represent the position of our party.– Catherine Major , Conservative Party spokesperson
Radio-Canada reports that  Bonneau has a Facebook profile under the name "H  Loup  Garou  Bonneau." With that alias, his face is uncovered in the profile photo with La  Meute's distinct wolf-print logo. 
 
Text on his profile image describes him as "Chief of sector 740, Clan 15," which is in the Laurentians.
H Loup Garou Bonneau is also a member of the La Meute group in the Saguenay-Lac-Saint-Jean region.
Hugues Bonneau's Facebook page profile, operated under the name "H Loup Garou Bonneau," is decorated with a cover photo of marching La Muete members. ( Hugues Bonneau/Facebook)
Group hold anti-immigrant, anti-Muslim views
La Meute members have organized, or participated in, several recent demonstrations calling for tighter border controls following the increase in asylum seekers crossing into Quebec from the U.S. 
The group says current immigration and multicultural policies threaten Quebec society. Its members frequently post Islamophobic comments online.
Contacted by Radio-Canada, Bonneau sought to portray La Meute as a moderate group of political activists.   
"The Conservative Party and I made the decision to leave my post after the controversy surrounding my activism in La  Meute,"  Bonneau said.
"It is unfortunate because once again we [La Meute] are associated with extremists, whereas we are just ordinary citizens who hold the Liberal Party to account."
Other parties respond
Liberal Party spokesperson Braeden Caley stated in an email, "Hatred has no place in our politics and these reports are certainly very alarming. We need leadership that brings people together and no political party should welcome the participation of those who are trying to divide us."
Rivière-du-Nord's Bloc Québécois MP Rhéal Fortin said La Meute does not represent his riding's values.
NDP MP Alexandre Boulerice, who represents Rosemont—La Petite-Patrie's, told Radio-Canada, "It is very disturbing and I hope that the Conservative Party will take these revelations seriously. We are talking about an extreme right organization that is openly racist."
La Meute demonstrators walk in silence to the Quebec City legislature back in August 2017. The group has become increasingly active throughout the province since it was founded in 2015. (Jacques Boissinot/Canadian Press)
[ad_2]