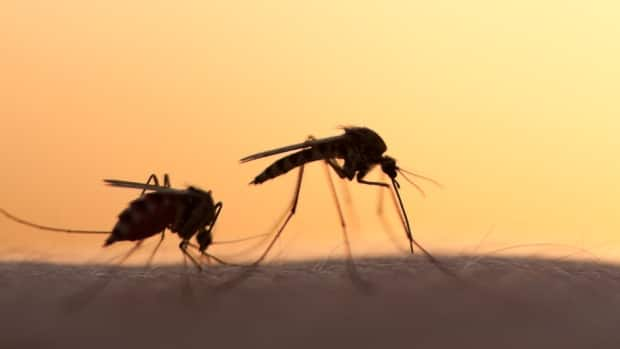 [ad_1]

The heavy flooding that affected many areas of B.C. this spring could mean a bad year for mosquitoes.
The Interior Health Authority is warning many areas of the Interior have higher than normal levels of standing water due to the flooding and more mosquitoes are hatching.
In a release, the authority said it is concerned about the risk of West Nile Virus being transmitted by mosquitoes breeding in areas with standing water.
"It doesn't take much time or water for mosquitoes to develop from eggs into adults," the Interior Health release said. "Anything that can hold water can be a mosquito breeding area."
The authority is advising residents with backyards to remove potential breeding areas by:
emptying bird baths twice a week;
unclogging gutters;
draining tarps and other areas where water gathers;
installing a pump in any backyard ponds.
Mosquito control professional Dirk Lewis, based in Rossland, B.C., said conditions are "perfect" right now for mosquitoes breeding in floodwaters.
"The higher the water, the more mosquitoes," Lewis told On The Coast host Gloria Macarenko. "The warm weather has brought them and the people out at the same time."
While areas around the Fraser River and other flood plains could see particularly bad mosquitoes this year, he said, the first wave of bugs is already starting to die out as predators pick them off.
The best way to keep the remaining pests off you when outside, he said, is to stay out of the shade, stick to breezy areas and wear sleeves.
You can also use citronella candles or even set up a fan to keep the air moving.
Listen to the full interview with Dirk Lewis:
With files from CBC Radio One's On The Coast
Read more from CBC British Columbia
[ad_2]