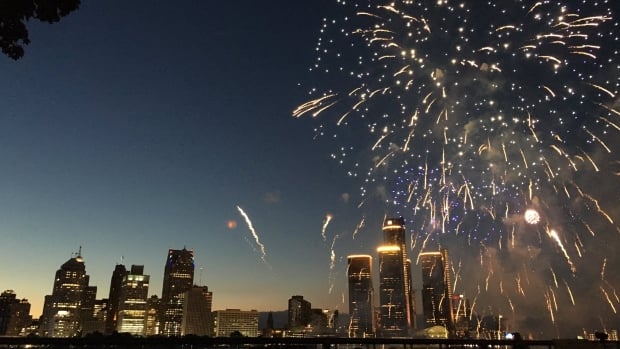 [ad_1]

The annual fireworks over the Detroit River is marking its 60th year of lighting up the skyline of Detroit and neighbouring Windsor, Ont.
The theme for the June 25 Ford Fireworks extravaganza is "Come Alive in the D!"
The 24-minute show will feature more than 10,000 pyrotechnic effects visible for miles along the Detroit River.
It's produced by The Parade Co. and Dearborn-based Ford Motor Co. has been the title sponsor since 2013.
Missed last years 'works? Take a peak here:
The Ford Fireworks Rooftop Party is also a fundraiser for The Parade Co. All proceeds benefit the Michigan Thanksgiving Parade Foundation.
There will be live entertainment, games and giveaways from 5 to 9 p.m. and a vintage plan flyover from Yankee Air Museum at 7:30 p.m.
CBC Windsor top stories:
[ad_2]