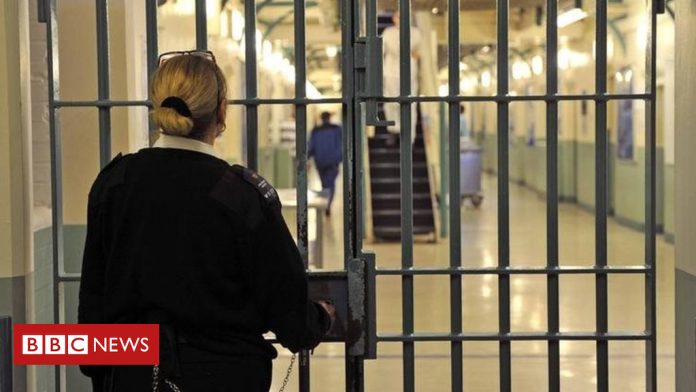 [ad_1]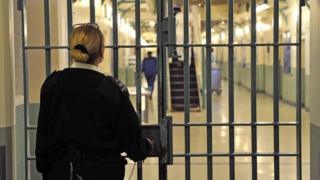 The system for supervising criminals in England and Wales is in a "mess" after reforms failed to meet their aims, MPs have said.
The Commons justice committee said it was "unconvinced" reforms could ever deliver an effective probation service.
In 2014 the system was partially privatised and monitoring extended to those who had served short jail terms.
The government said there had been "challenges" and it is due to publish the results of a review next month.
BBC home affairs correspondent Danny Shaw said one option under consideration was to terminate the contracts of the rehabilitation companies in 2020, two years early.
The arrangements for managing offenders were overhauled in 2014, with the probation service split in two.
A new state body, the National Probation Service (NPS), was set up to supervise high-risk offenders, with 21 Community Rehabilitation Companies (CRCs) supervising low and medium-risk offenders.
The "Transforming Rehabilitation" project, introduced by Chris Grayling when he was justice secretary, aimed to reduce reoffending rates.
But the Justice Select Committee said that programme had left the system in a "mess", with staff morale at an "all-time low" and support for prisoners leaving jail "wholly inadequate".
It said that splitting the management of offenders between a national body and 21 rehabilitation companies created a two-tier system, which has left the voluntary sector less involved than before.
The MPs said the companies' performance in reducing re-offending is "disappointing", with some staff dealing with cases for which they have not been properly trained.
Conservative MP and justice committee chairman Bob Neill said: "The TR reforms had some laudable aims but these reforms have failed to meet them. We are unconvinced that TR will ever deliver the kind of probation service we need."
There are "major questions" to be answered on a range of issues, he said, including support given to offenders, the performance of probation providers, CRC contracts, poor staff morale and the voluntary sector's involvement.
Mr Neill said: "This has a negative impact on the number of individuals who go on to reoffend. Hardworking and dedicated staff are doing their best with a probation system that is currently a mess."
The MPs urged the Ministry of Justice to review the long-term future and sustainability of delivering the service, publishing findings by February.
'Fewer people re-offending'
Prisons and probation minister Rory Stewart said it was a "significant programme of reform".
"For instance, an additional 40,000 people who would not previously have been monitored now receive support and supervision upon release," he said.
"Fewer people are re-offending and there have been some innovative and impressive programmes.
"However, we accept that there have been challenges and it is clear that CRC services do need to improve.
"We are currently in commercial discussions with providers and will consider all possible options to ensure we deliver this improvement."
[ad_2]