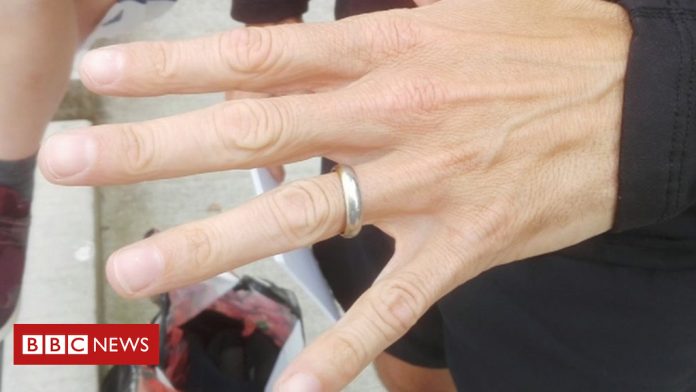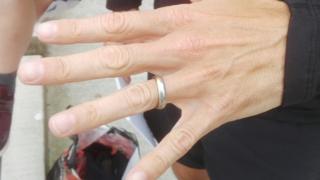 A wedding ring that was lost at the bottom of a lake for two months has been found after the water was drained.
Two boys spotted the item in mud in Marine Lake, Clevedon, Somerset during cleaning work at the site.
The ring's owner now wants to track the pair down to give them a reward.
Alan Wilson, one of the volunteers helping with the lake's annual clean-up, said the owner wanted to thank the boys for "being so honest".
Marine lake is drained and cleaned every summer to get rid of silt and clear any rubbish
Mr Wilson, who helps with its restoration and maintenance, said it was a "chance in a million" the boys spotted the ring in the shallows.
"There's 15,000 sqm of lake bed and they found this ring which is less than 20mm in diameter," he said.
"But I didn't really take any details from them and after they gave me the ring, they just wandered off and I didn't see them again."
Following an appeal on social media, Mr Wilson said the relieved owner has his ring "back on his finger after 10 years of marriage".
"We did a little bit of a Cinderella and tried it on and low and behold it fitted his finger," said Mr Wilson.
"He's not in so much trouble as he was and now he wants to say thank you to the boys for finding it and for being so honest."