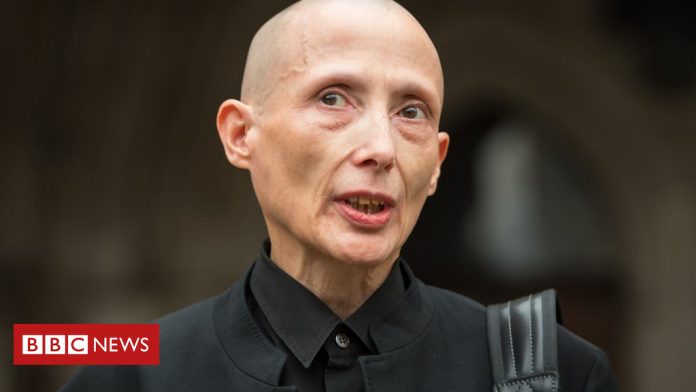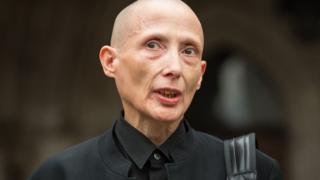 A campaigner has lost a High Court challenge calling on the government to provide gender-neutral passports.
Christie Elan-Cane wants passports to have an "X" category, which could be used by those who consider themselves neither fully male nor female.
The campaigner claimed the UK's passport process was "inherently discriminatory".
High Court judge Mr Justice Jeremy Baker refused the application to rule the government policy as unlawful.
Currently, all UK passport holders have to specify whether they are male or female.
Last year, Canada became the latest country to offer citizens gender-neutral travel documents.
Australia, Denmark, Germany, Malta, New Zealand, Pakistan, India and Nepal already have a third category.
The International Civil Aviation Organisation – the UN agency in charge of air travel – recognises the "X" option.
UK should 'degender' passports – MP
Do trans rights affect women's rights?
Christie Elan-Cane, who has campaigned on the issue since 1995, says it is a "basic human right to have your identity" and that the UK government "are saying non-gendered people are not human, or just not as important as everyone else".
In the High Court hearing in April, the Home Office made submissions to the court that the case should be dismissed.
James Eadie, acting for the Home Secretary, said the policy maintains an "administratively coherent system for the recognition of gender".
Maria Miller, the chair of the Women and Equalities Committee, has previously said a person's gender was "not relevant" on passports and driving licences.
She said gender details on passports do not assist with identification.