[ad_1]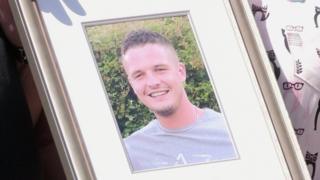 The family of a County Down man who drowned in a swimming pool in Portugal is urging the public to follow the RNLI's drowning prevention advice.
William Coates, 29, was found at the bottom of the pool shortly after arriving at a hotel with his friends last May.
Doctors told his family they believed he had suffered a heart attack brought on by cold water shock.
The family is backing the campaign by lifesaving charity Respect the Water.
It calls on people to practice the "float" survival skill – stay calm and float on your back for a short time to regain control of your breathing.
Mr Coates' father, Billy, said they wanted to share their story so that other families do not have to endure the same experience.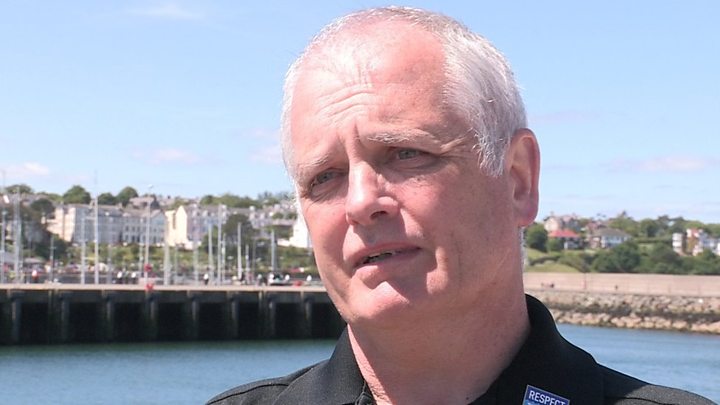 "We started to hear the adverts for "Float to Live" on the RNLI. They actually launched it the week after William died," he said.
"We noticed it was all to do with quarries and the sea and jumping off harbours, but there was no mention of swimming pools, so we reached out to the RNLI.
"Float to Live mightn't have helped William to be quite honest, but we just want people to be aware, even if you are at a crowded swimming pool with your friends and family just be aware, check the temperature of the water.
"What we want out of this is obviously that this doesn't happen to another family.
"Honestly, the pain we went through and still go through for years to come, if we can stop that happening to one family really it's our way of remembering William."
William's friend, Aaron Vance, who was with him in Portugal, helped to demonstrate the float survival skill at the campaign launch at Bangor Lifeboat station.
"I wanted to do it in memory of him, to help other people basically to raise awareness on cold water shock and to respect the water, basically.
"We didn't know that if you jump in the water you could have cold water shock, so today was just to show what you would do in a situation if you ended up in the water."
Seven people claimed floating helped save their life in 2017, according to the RNLI.
Mike Grocott, a lifesaving manager with the charity, hopes the campaign will lead to a further reduction in deaths.
"Losing someone to drowning is a shattering experience, so I am pleased several people said the RNLI's Respect the Water 'float' advice helped them survive in a dangerous situation in the water last year," he said.
"We are really encouraging people to basically, if they fall into the water, to remain calm, to fight that natural instinct, to lean back spread their legs, spread their arms float on their back and then control their breathing as they become calm and then shout for help and basically try and remain calm in that position."
RNLI lifeguards will begin full-time summer patrolling on 12 beaches in Northern Ireland this weekend.
They will be on nine beaches daily along the Causeway Coast and three in County Down.
[ad_2]