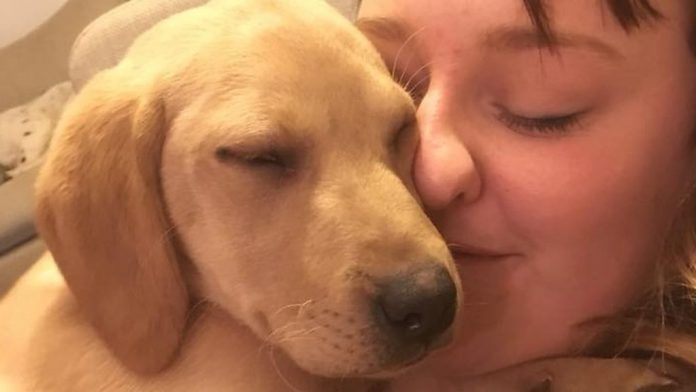 [ad_1]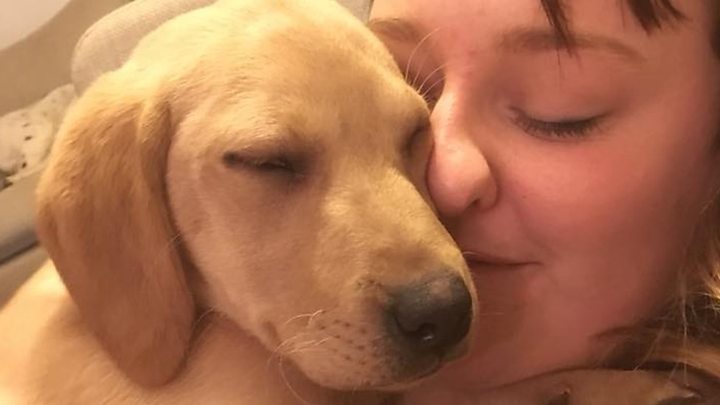 A puppy which was due to be put down has had life-saving surgery after a student veterinary nurse launched a crowdfunding bid.
Nelly the labrador was diagnosed with a rare liver shunt in January when she was 15 weeks old.
Her previous owners could not afford the treatment, but Fay Alsworth, a nurse at a vets' practice in Truro, Cornwall, raised £3,000 in one week.
Nelly had a successful operation earlier, Ms Alsworth said.
Surgeons at the specialist centre in Bristol where the procedure took place were "ecstatic" at how well it went , she said.
Ms Alsworth, who cared for Nelly at home before the operation, said she wanted to say a "big thank you" to everyone who had donated.
"None of this would have been possible without all your generosity and support," she said.
The nurse has been keeping hundreds of supporters updated on Nelly's progress via social media over the past six months.
She admitted feeling "sick with worry" as her beloved pooch was admitted for surgery.
You may also like:
Since January, the labrador has been pictured bounding around in snow, boating in a life jacket and intently watching Sir David Attenborough's wildlife documentaries.
Vets will monitor her for the next six weeks as she recovers.
[ad_2]