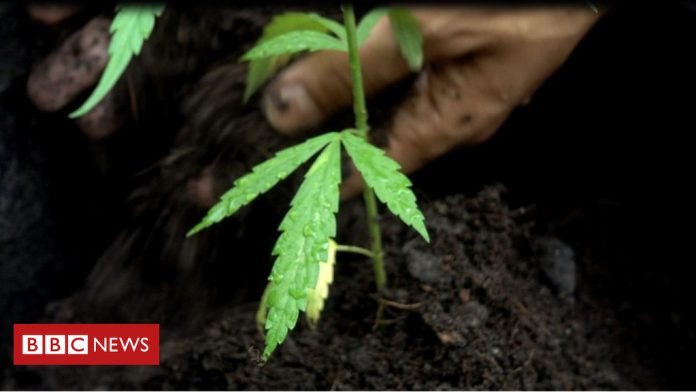 [ad_1]

A convicted cannabis grower wants the law changed to allow the drug to be used for medical and pain relief purposes.
Chris Ostermeyer from Torquay, Devon grew the drug and smoked it with three other people who all had cancer and Multiple Sclerosis.
At court, the judge accepted he was smoking it to help with pain relief and gave him a suspended sentence.
He was previously using prescription opiates, saying he "went through withdrawal to get myself off them".
The Home Office says there is clear evidence cannabis is harmful and there are no plans to reclassify the class B substance.
[ad_2]