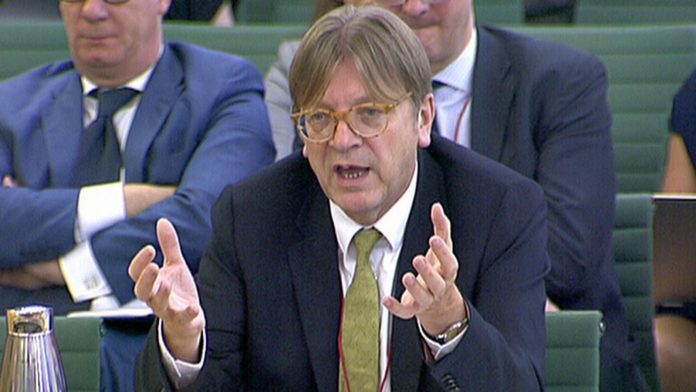 [ad_1]

Brexit is a "failure" of the European Union and has "opened its eyes to reform", one of Brussels's top politicians has admitted.
Guy Verhofstadt, the European Parliament's Brexit coordinator, said Britain's decision to quit the bloc made it "difficult" to call the project a "success".
"I still look to the Brexit decision as a failure of the EU," he told an influential committee of MPs in Westminster on Wednesday.
"Because if an important country like the UK is breaking away from the EU it's difficult to say, 'Oh it's a success, fantastic.'
"I don't look at the outcome of the referendum in that way – I think it's a failure."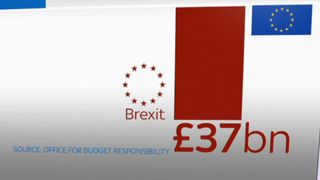 Mr Verhofstadt, who leads the liberal bloc of MEPs, insisted Brexit had sparked more debate about reforming the EU than "ever before".
"What we have seen in the continent – if I may say so – is that after Brexit, the European project regained popularity.
"In the sense of, 'Okay – maybe there are a lot of things that don't work very well in the EU, but to break away, maybe that's not the right solution.'
"So in that sense, since Brexit there has been more debate on reform of the EU than we ever got before. That's caused by Brexit.
"But I still find the fact that Britain is going out of the EU a bad thing for Europe, for Britain, and I think for everybody."
His comments come amid major disruption in Brussels following the election of a populist government in Italy and open criticism of the EU's response to the migration crisis from Hungary.
Mr Verhofstadt also said there had to be a Brexit deal in place by the end of the year if MEPs are to vote on it before the expected departure date – 29 March 2019.
The European Parliament must approve the agreement for it to pass.
Prime Minister Theresa May's preferred "customs partnership" idea was rejected by Mr Verhofstadt, and he added he was "sceptical" about the "MaxFac" scheme.
MPs are set for a showdown later on Wednesday, as Mrs May aims to defeat her rebel backbenchers' bid to have the final say on whatever deal is agreed.
Several Labour Brexiteers are expected to vote with the government.
On Tuesday, Brexit Secretary David Davis posted a picture of himself with Mr Verhofstadt on Twitter.
"Pleased to see Guy Verhofstadt in London this evening – we discussed the good progress that has been made since March and our shared, ongoing commitment to getting a deal that works for both the UK and the EU," he wrote.
[ad_2]