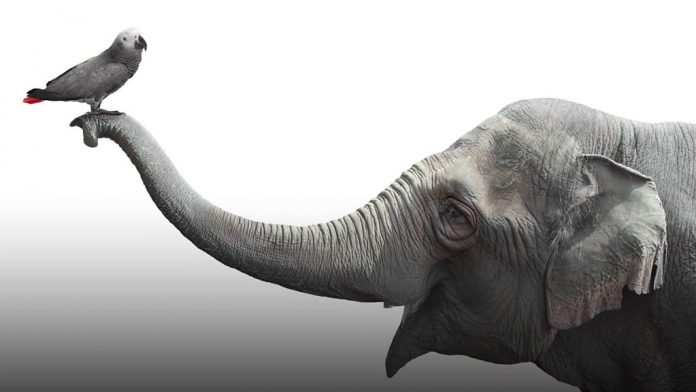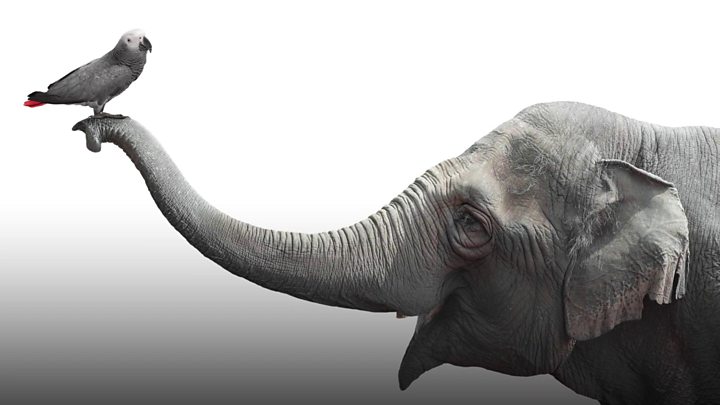 An elephant, a parrot and a hawk were among 152 animals rescued by the Northern Ireland Fire and Rescue Service since April 2017.
The cost of animal rescues amounted to £353,440 over the past four years, according to data released to BBC News NI under Freedom of Information legislation.
Most rescues carried out since April were of farm animals or domestic pets.
However, a seagull, a swan and an owl were also rescued.
A Northern Ireland Fire & Rescue Service (NIFRS) spokesperson told BBC News NI: "Firefighters would rather members of the public call for assistance than tackle a serious animal rescue themselves as it may result in individuals placing themselves, and others in danger.
"If that should happen, the financial cost of rescuing the animal, and the would-be rescuer, may well be a lot greater and have more serious long term implications."
The number of rescues have dropped since 2016/2017, when 193 animals were rescued at a cost of £99,463.
In 2015/2016, 204 rescues were carried out and cost £97,608.
In 2014/2015, the fire and rescue services responded to 212 incidents, costing £74,307.
The NIFRS said that the cost of rescues are calculated based on direct costs like staff time and fuel consumption. It excludes overheads and other indirect costs such as administration, wear and tear of equipment.
Between April 2017 and March 2018, most incidents related to cows, with the fire service rescuing 33 cows last year.
The second most rescued animal was dogs at 28 rescues, followed by cats (20) and horses (16).
Among the more unusual rescues the fire service was called to aid included a small horse stuck in a manhole, a dog stuck in a bin lid and a small lamb stuck at waters edge, who was "coaxed with a bucket of meal".
In one incident, NIFRS retrieved 12 cows from a slurry tank in Augher, County Tyrone, using a mechanical digger, ropes and slings.
Cats and kittens found themselves in tricky situations too, as one kitten was released from the front wheel of a car, another kitten was taken out from under floor boards and a three-legged cat was rescued when he was stuck up a tree.
County Antrim had the highest number of animal rescue call outs last year, followed by Tyrone and Down.
The NIFRS has two specialist animal rescue teams, based in Newcastle and Omagh, which cover all of Northern Ireland.
These fire fighters are specially trained in animal rescue to help "reduce the likelihood of injuries and deaths, to members of the public who otherwise may attempt to carry out a rescue themselves".