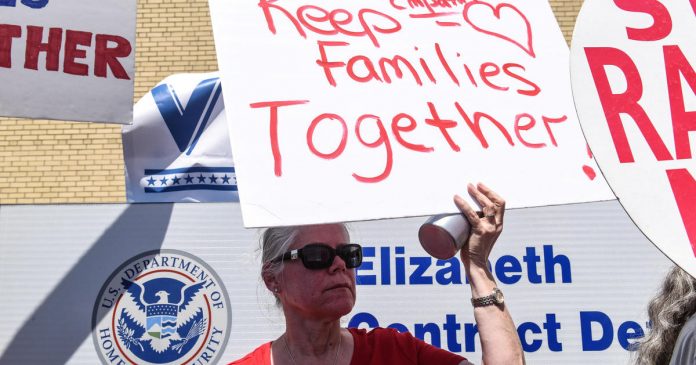 [ad_1]

The largest U.S. doctors' group, the American Medical Association, is urging the Trump administration to end promptly the practice of separating children from their migrating families at the southern border. The AMA's chief executive officer, Dr. James Madara, writes in a letter that families seeking refuge in the U.S. "already endure emotional and physical stress" and that separation only makes it worse.
Madara says it's well known that childhood trauma and adverse childhood experiences created by inhumane treatment often create negative health impacts that can last a lifetime.
Madara sent the letter Tuesday to Homeland Security Secretary Kirstjen Nielsen, Health and Human Services Secretary Alex Azar and Attorney General Jeff Sessions.
The letter being made public Wednesday follows new policy AMA adopted at its annual meeting last week in Chicago.
© 2018 The Associated Press. All Rights Reserved. This material may not be published, broadcast, rewritten, or redistributed.
[ad_2]