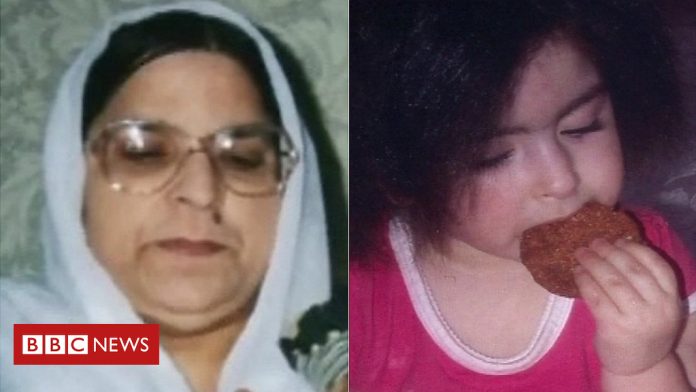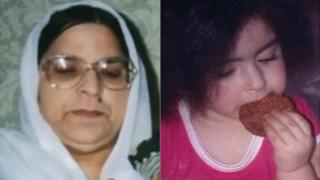 Officers "will never give up on" searching for the people who killed a girl and her grandmother in an arson attack, police have said.
Alana Mian, four, and Hameeda Begum, 71, died after a bin was set alight outside Mrs Begum's Bolton home on 23 June 2008.
The child's mother and a firefighter also suffered serious burns.
No-one has been convicted of causing the deaths. Greater Manchester Police said "someone knows who did this".
A witness told BBC Radio Manchester at the time that firefighter Steve Morris had been "like a human ball of flame" when he ran out of the house.
He suffered severe burns to his face, hands and back and previously described how difficult it had been to come to terms with his "horrendous" injuries, which included the loss of "fingers, hearing and mobility".
Saima Mian, who had been visiting from Australia with her daughter when the attack happened, returned to the UK in 2012 to help with her recovery.
At the time she said she wanted to know why the attack happened.
"I don't know who they are and why they would do that. We were friendly with everyone.
"It makes no sense to me."
Three people have been sentenced for witness intimidation in connection with the case, but no-one has been charged with causing the blaze.
The head of GMP's cold case unit Martin Bottomley said it was "one that we will never give up on… however long it takes".
"What we're appealing for is somebody with a conscience, whose allegiances may have changed and who wants to bring comfort and resolution to the family," he said.
"We know for certain that someone out there knows who did this."
Anyone with information about the fire is asked to contact police.