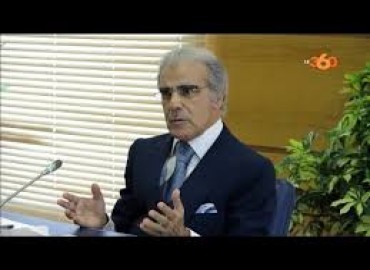 Governor of Bank Al Maghrib (Morocco's Central Bank), Abdellatif Jouahri, was granted, Saturday in Washington, the "World's Best Central Bank Governors for 2017" prize, awarded by US magazine "Global Finance".
The prize was presented to head of the International Relations Department at Bank Al-Maghrib, Anis El Youssoufi, on behalf of Jouahri, during a ceremony, held at the National Press Club, on the sidelines of the annual meetings of the International Monetary Fund (IMF) and the World Bank.
Jouahri stood out in the "Central Banker Report Cards 2017", an annual ranking established by the magazine, by obtaining "A" rating (excellent performance), which places him at the top of the list besides other central bank governors, notably form the United States, Taiwan and Australia.
This ranking, which assesses the performance of governors from 83 key countries in addition to the European Union since 1994, is based on a scale from "A" to "F" ("A" for "excellent performance" and "F" for "outright failure").
MAP: 14 / 10 /  2017