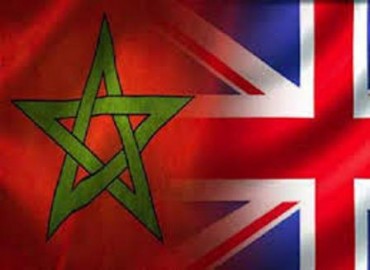 President of Morocco's Foundation for Museums (FNM), Mehdi Qotbi, held, Monday in London, meetings with heads of British leading museums on the prospects for cooperation between the two countries in this area.
At the Victoria & Albert Museum, London's largest museum of decorative arts and design, Qotbi held talks with director of this prestigious institution, Tristram Hunt, on the possibilities of establishing a mutually beneficial partnership and organizing exhibitions both in Morocco and in England on the common history shared by the two Kingdoms.
During this meeting, FNM president underlined the importance attached by HM King Mohammed VI to the promotion of cultural diplomacy and to the museums which nourish the values of tolerance, understanding, openness, exchange and sharing.
He also highlighted the richness of the Moroccan heritage, internationally recognized, and the diversity of museum themes in the Kingdom, recalling in this respect the exhibitions organized at the Mohammed VI Museum of Modern and Contemporary Art (MMVI), as well as the actions carried out by FNM and its flagship projects.
He added that MMVI, which has already hosted an exhibition dedicated to the Spanish painter Pablo Picasso, will host the "De Goya to the present: Regards on the Banco de España Collection" exhibition from October 31st to February 4th, 2018.
This collection, one of the most important modern and contemporary art in Spain, includes the works of Goya, Sorolla, Zuloaga, Saura, Tapiès, Chillida and Barceló.
Qotbi also visited the Tate Modern art museum, where he held a working meeting with assistant curator of this artistic institution, Vassilis Oikonomopoulos.
Discussions focused on the areas of cooperation between Tate Modern and MMVI, as well as the sharing of experience in museology.
MAP 17 October 2017