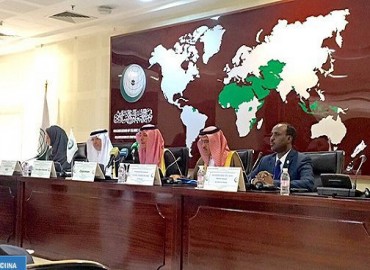 The 5th session of the General Assembly of the International Islamic News Agency (IINA) adopted, on Sunday in Jeddah, a resolution transforming the agency into the Federation of News Agencies of the Organisation of Islamic Cooperation (OIC).
This session, in which Morocco's news agency (MAP) was represented by its Secretary General, Rachid Boumhil, stressed that this new framework will help defend Islamic issues, particularly the causes of Palestine and Al-Quds Al-Sharif.
The IINA General Assembly, which was attended by 36 OIC member states, has adopted several resolutions related to the Agency's development plan, the role of OIC news agencies in the support of the Palestinian cause and the strengthening of joint action.
This session also adopted a resolution aimed at strengthening the role of news agencies in the fight against Islamophobia and discrimination against Muslims.
The resolutions adopted are part of the implementation of the recommendations of the 11th session of the Islamic Conference for Information Ministers themed "new media developments to fight terrorism and Islamophobia", held on December 2016 in Saudi Arabia.
MAP 16 October 2017